GIVEAWAY!
Win a FREE horse bow kit!
All of my subscribers will be entered into it, and a random selection will occur once a month. Stay tuned. The winner will be posted on this page and in my latest video! Make sure you turn on video post notifications so you get an email every time I post a NEW video!
Giveaway Kit Includes:
Treated and shaped ready to go bamboo limbs
Bowstring
Glue
Wood for siyahs and handle
Instructional booklet
Users Manual
My support!

The kit will ship within a few of weeks of winner being selected.
You will need to email me within a week to confirm. I will also need to know whether you would like it to be a hunting or target model and desired draw length. If I do not hear from you, then it will go to the next one. Thanks again for your support!
I will also try to do a monthly Bow Sale at a discount price for first come first serve!
I will post this on my YouTube channel and also on this page.
The May 2017 discount horse bow sold within 24hrs of the bow sale being posted. Stay tuned for the next bow sale!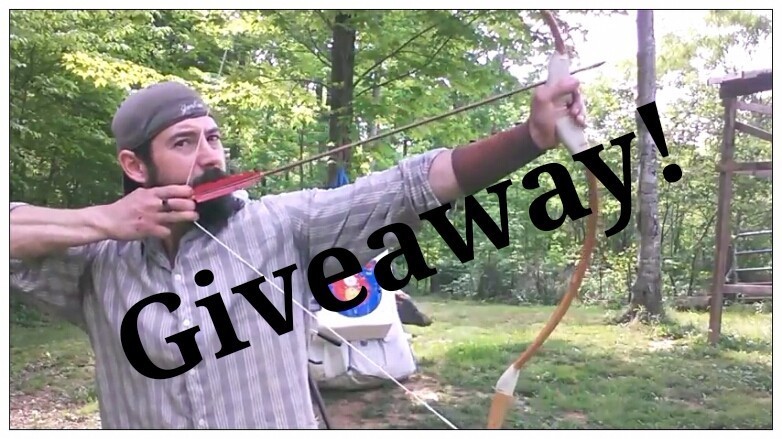 SOLD! Bow of the Month (June 2017)
$169 shipped anywhere in the lower 48 states