Primitive Technology with Modern Performance.
The world must not lose sight of how to use raw materials to make things. Let's keep these traditions ALIVE.
High performance, unique primitive bows at an affordable price from a name you can trust.
Highly efficient, fast, powerful, and comfortable to shoot. Stable, accurate, and smooth to draw.
Very compact with no stack, finger pinch, or hand shock.
I build each and every bow as if it were my own.
"I am a bowmaker/hobbyist and bowhunter with plenty years of experience. I do not live near good bow wood to harvest. I love making bows for my personal use, and I have to turn to the web as a source for material. Over the years I can say I have tried just about every bow kit/u finish/u complete whatchama call it bow out there. None of them worked out as described. n most cases they were just boards of wood that I could have bought from the lumber yard. The few that did end up as a functional bow is only because of my previous bow making experience. They had to be left extremely long due to the questionable grain in the board/blank. They lacked performance, were painful to shoot and I was typically bored after a dozen shots by their performance and ghastly size....finding myself back on the web looking for hopefully a better option for my next project. Sooooooo after buying and building Dave's Diy horsebow kit I can honestly say number one I am embarrassed on how much money I wasted on previous so called "bow kits" and wish I had just spent the money on one of these horse bows years ago. They seemed too good to be true....man was I wrong. They have proven themselves over the years and now that I have built one all I can say is AMAZING! It is so much smaller than any bow I have ever owned, but draws so smooth like a longbow. There is no pain, you feel nothing when you shoot it, yet it delivers with incredible speed and flat trajectory. I can see why instinctive archery is so much easier with a FASTER bow. It hits where you look....follows your eyes. It took me an hour to build, then I spent a couple hours customizing (prettying it up) and was shooting it that afternoon. It is the fastest and sweetest bow I own. I got the target model which was only $139 when I got mine his price has increased slightly since (economics 101) and it actually draws around 41 pounds but shoots my same heavy arrows spined for a 60 pound bow like it is a 60 pound bow....quite amazing! Don't take my word for it, go waste some money on some wood, then go back to his site and get a real bow. Most all other places you are just another order to them. He is one man that cares about each bow he builds, I can tell that. And with his low prices he wants everyone to have a chance to own one. It is very impressive if you think about it....he is making from scratch an amazing unique bow in such a way that he can then dissassemble it so that you/me/we can successfully enjoy the process of building it. I already put in an order for a sinew horse bow of his....can't wait to see how sweet it is, but I know the wait will be worth it. In the meantime I have my Diy horsebow to keep me company! Thank you Dave for making these affordable, I hope you can keep it up! Maybe this will help people sift through some of the garbage out there and find you on the web. Until now there was no way to afford an all natural real asiatic stlye bow that will perform like they should. Your bow is a gem, thank you!"
UPDATE: 1/19 received my sinew composite before Christmas and WOW! Nothing compares, I look for excuses to go shoot it every day. Its so different, special, hard to explain -Thank you!!
- S. Dobbs
Hinton, WV
"Just wanted to let you know how pleased I am with my horse bow. I must admit I was skeptical of your claims, but it didn't take many shots for me to be convinced that you are on to something special with your bamboo bows. After playing making bows for 20+ years, I can make a pretty good straight limbed osage self bow, but what I can't do is make one shorter than 5 feet that I can shoot accurately (with a 30" draw length). I can't explain why, but for some reason I'm just about as accurate with your 50 inch horse bow as I am with my 5 1/2 foot osage bow. Maybe it's just mental but it's none the less real. One of my favorite times of the year is spring turkey season. Bowhunting turkeys with my osage bows has meant waiting in a blind since it's difficult to hide sitting on the ground and still be able to shoot a 5 1/2 foot bow. Your 50 inch bow has freed me from the blind and allowed me to be much more flexible. It's always easier calling turkeys from some place they already want to go and with a short bow that I can shoot sitting with my butt on the ground, I'm able to quickly move as necessary. This fall I'll hunt deer and hogs with the horse bow. I expect to hunt a lot more from the ground and not be limited to locations with climbable trees. Without the requirement of carrying a tree stand, I'll be able to range much further and access areas that were previously unreachable. Thanks."
- L. Ross
Waxahachie, TX
"Thank you, Dave, on my behalf and that of the archery community! I've owned many high-end bows and none have shot better than your Horse Bow. As a matter of fact, most haven't shot nearly as well, including laminated longbows I produced commercially many years ago! There is NO hand shock and string noise level doesn't require silencers and I can't honestly say that about ANY other bow I've ever shot. The physical weight is unbelievably low. At my short draw length of 24 1/2 - 25 inches, a 480 grain arrow MOVES!!! My point - on is 22 yds and 30 yds is just a bit more than an arrow diameter high. That's all I need for hunting and stump shooting. Do yourself a favor..try this bow!"
- R. Sanders MD (ret)
Lake Charles, LA
"I want to start out by saying that I received my bow on Monday and...just...wow. It is absolutely fantastic! I added a thin stacked leather arrow shelf (inspired by Nick Tomihama) and wrapped the handle with suede leather lace (I may change this later). This bow is the best performing and most pleasant to shoot that I have ever had! From the first shot I was amazed at the perfectly straight, bullet-like trajectory. I haven't even tuned my arrows to it yet! I watched all of your videos (and others' reviews of your bows) while I impatiently waited for it's arrival and thought I knew what to expect...but I was still amazed at the performance of it and just the pure joy I felt shot after shot! You do fantastic work my friend! If I had any less self control I would just keep ordering bows from you and would cover my living room wall with them! Haha. They are as beautiful and unique as they are deadly!"
- J. Matern
Athol, MA
"I'm really enjoying the satisfying snap off the bow and wack into the target compared to my samick! You're making a Ferrari in that shop of yours. You're a real American craftsman. Every time I pick up the bow I can't get over how light and agile it feels! Thank you."
- Brian
CA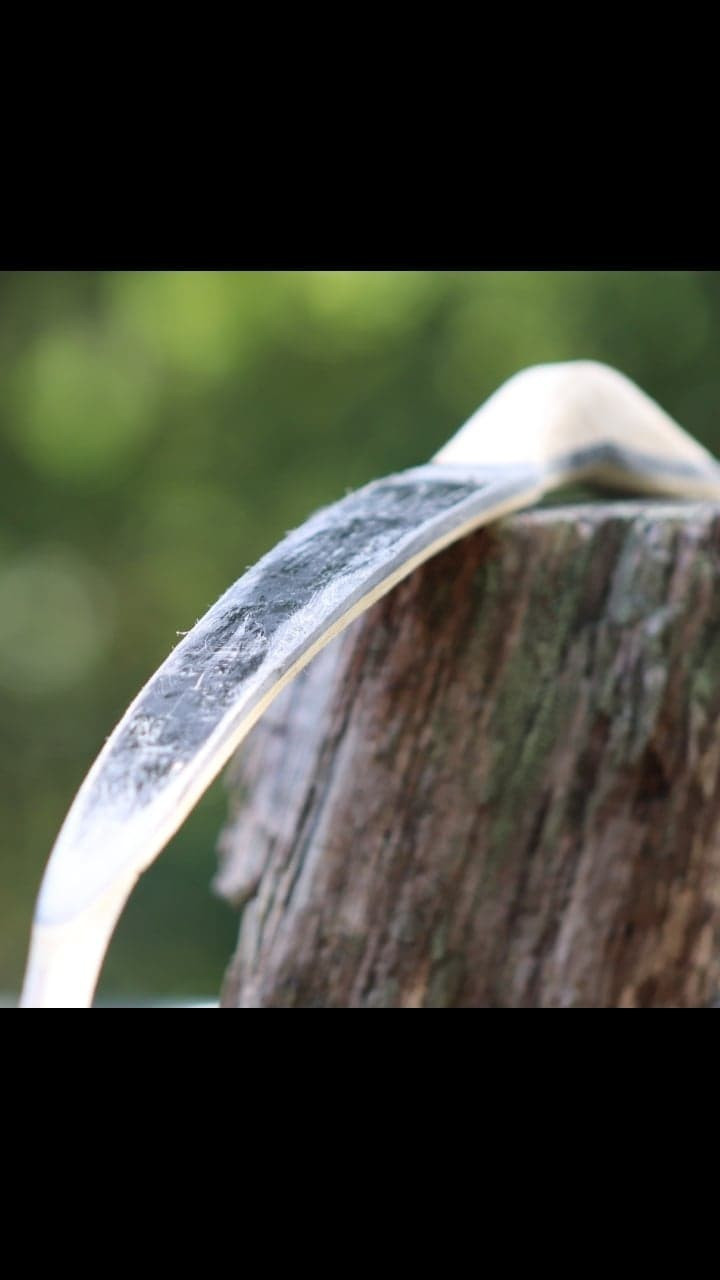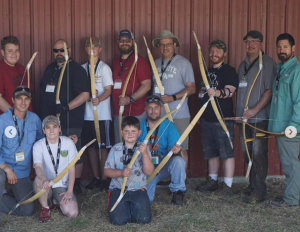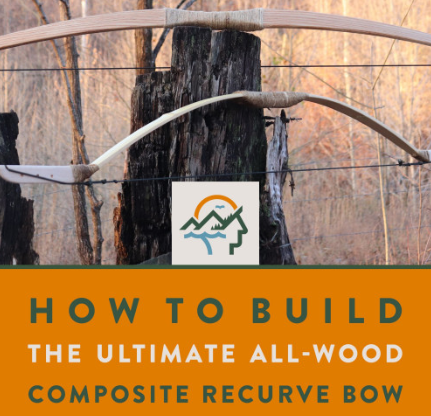 Train with me NOW in my NEW ONLINE Composite BOW building course! CLICK HERE.
Build the Ultimate All Wood Composite Recurve Bow in an afternoon! Learn about material selection, shaping, tillering, and instinctive shooting.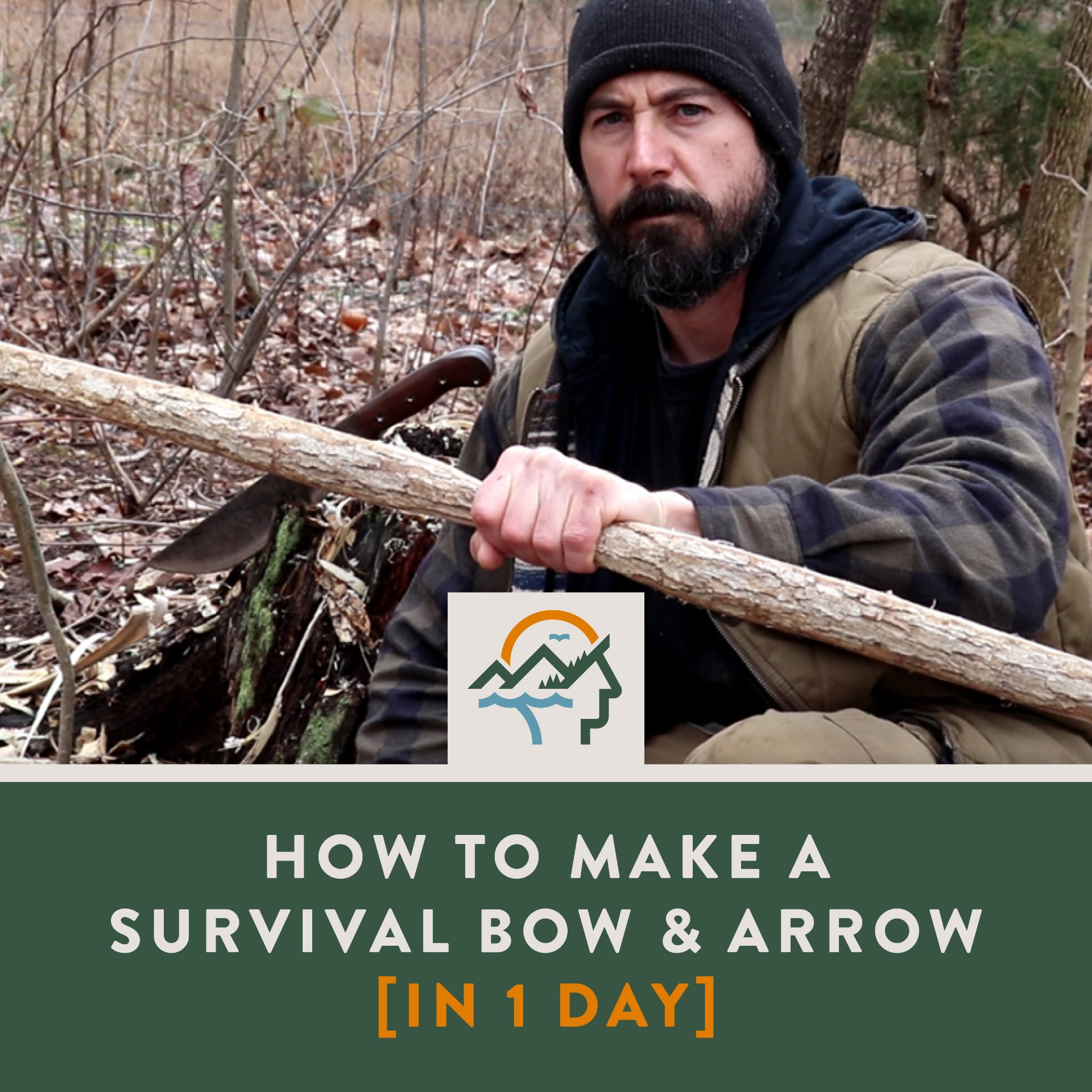 NEW ONLINE course - train with me NOW! CLICK HERE.
Learn how to walk into the woods with a knife and come out with an incredible Survival Bow & Arrow for target practice or hunting - IN LESS THAN 1 DAY.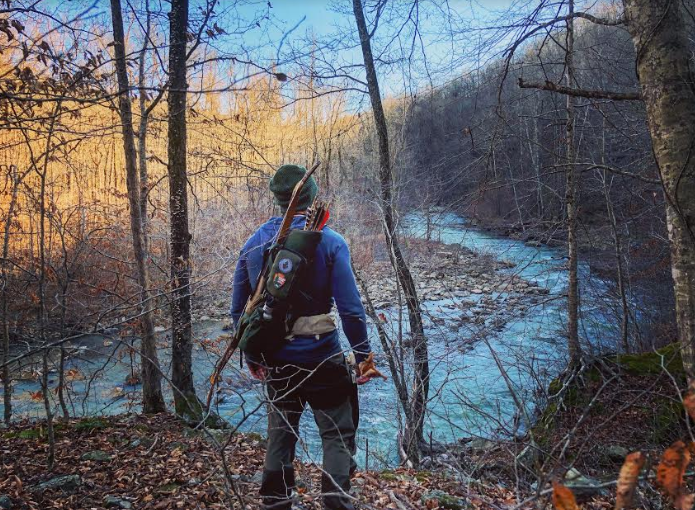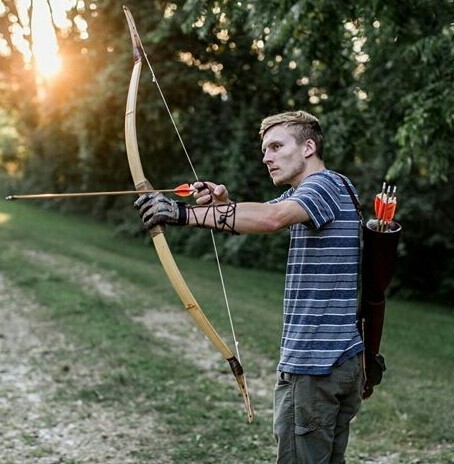 You have come to the right place. One man crafting your unique tool for your journey. Handmade in the USA one at a time. Years of experience and thousands of happy customers. I have made nearly 2,000 bows in my professional career as a bowyer thus far. Made bows as simple as self bows comprising of one piece of wood and as complex as horn/wood/sinew composites and multilayered modern laminate bows.
I want to make you a bow that will last the rest of your life! I personally hand pick/harvest/prepare your materials and craft each and every bow to order. I begin and complete each bow as if it were to be my own. I make high performance, unique primitive bows at an affordable price. I am willing to work harder than others for you. I am a working man and will do my best to keep prices fair for all to enjoy. I will make the best bow I can - that is guaranteed! To learn more about the bowyer, click here. - Dave Mead
google-site-verification: google33c17c1c5c7d10d1.html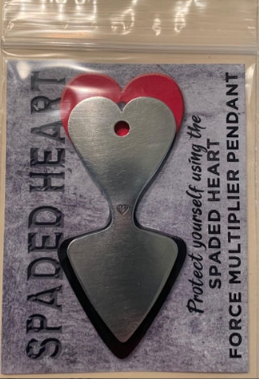 Spaded Heart Self Defense here