Mead Longbow's Authorized Instructors
These instructors are hand selected by Dave and have had one on one hands on training with Dave. They are available to teach Bamboo Horse Bow Kit Assembly Workshops. If they are not on this page then they are not an authorized instructor. Check below to see if there is one near you. Most are willing to travel for large enough classes. More instructors coming soon!
If you would like to become an instructor, please contact us. No previous experience necessary! Dave is also available if schedule permits and available for the 3 Day Bow Building Workshop.
Please directly contact which instructor you would like to set up a class with. Their contact info is provided in each bio.

James Gibson - Eastern TN area
I'm a native east Tennessean. Born and raised in and around the Great Smoky Mountain area. And I have a passion and love for the outdoors. Hiking, hunting, fishing, and anything out side. I saw the need for a good using knife and made my first knife in 1980. I have continued to progress through the years. I was privileged to take the Intro. Course at the American Bladesmith Society (A.B.S.) School under Master Smith Jim Batson in October 1998. In October 1999, I took a Handle & Guards Class with Master Smith Joe Keeslar and in October 2002 I took a Damascus class with Master Smith Tim Foster.
I earned my Journeymen Smith Rating with the (A.B.S.) in 2003. I have taken other classes as well. Quillion Dagger Class with Master Smith Kevin Cashen and have trained with several others. I am a flintknapper of 24 years and was the co-host of the Clinch River Knap-in for 10 years and still attend many knap-ins. I found Larry Dean Olsen's book Outdoor Survival Skills in 1976. Then began a journey of a lifelong pursuit that's still going on to this day. I attended the standard course at Tom Brown's Survival School in 1993. I have studied primitive skills, survival skills and bush craft for many years. I studied with Steve Watts for almost 3 years and also study with archeology Scott Jones in primitive skills at present. Also I teach survival/bushcraft skills for Randall's Adventure & Training/ESEE Knives. I have studied the Art of Ninjutsu since the late 80's and I have earned a 6th degree black belt.
JOSHUA 1:9 GOD BLESS
Joel Graves - Jacksonville, FL area
My name is Joel Graves and I was born in Virginia and raised all over America. I was born into a Navy family and we moved around a lot! The one constant connection I could always maintain throughout my travels was my connection with nature. Whether it was riding the sun drenched surf of the west coast or exploring the woods of New England, outside is where I prefer to be. I am proud to have served my country for 10 years as NAVY E.O.D. You could even say it was a family business. My father, my uncle, my brother Justin Graves and myself all took the same journey! I have numerous combat tours that played an important role in the chapter of my life I am currently in. Being overseas and experiencing different aspects of life through a different lens made me a little uncomfortable with how easy we have it here in America. In a general sense, we are so far removed from a self reliant mindset and I've seen first hand what an advantage being able to meet your basic needs with confidence is in the most bleak of situations. So i set out to help in whatever way I could to change that. After leaving the military, I became a Level 3 Certified Instructor for SIGMA 3 Survival School. I spent a life changing six months in the Arkansas wilderness learning how to teach others about wilderness survival and self reliance. I am the co-owner of American Survival Company where I teach bushcraft and tactical survival training and consulting. My job in the military gave me a great love for all things that shoot. I was fortunate enough to handle everything from LAW rockets to AK-47's and I still get just as much of a kick flinging arrows out of a handmade bow! I have spent a lot of time with this unique horsebow. I make a lot of bows and none of them shoot quite like these. They have become my preferred shooters! It is such an efficient design I am excited to be a part of the team and to be able to offer the gift of archery to anyone who wants to partake in an activity today that is just as useful as it was 10,000 years ago!
A seasoned survivalist, Joel recently caught the attention of Discovery Channel and was recruited to compete on BUSHCRAFT BUILD-OFF. He has an extensive, military background, intensive survial training, and SERE training. Highlights include: US NAVY EOD NAVAL SPECIAL WARFARE OPERATOR, MK16 rebreather and SCUBA diver, static line and military free fall parachutist, diving supervisor, demolition operation supervisor, helicopter rope suspension technique (HRST/CAST) master, the Shaw's Mid-South Shooting Institute and advanced expeditionary combat graduate, emergency vehicle operators course (EVOC), supported numerous US Secret Service missions for POTUS and VPOTUS, extensive combat medical training and real world experience using them.
Steve Smith - Springfield, OH area
I started my love for the outdoors when I was a teenager and in the Boy scouts. My troop didn't do much for badges, but we went camping every other month. It was also my boy scout leader who gave me my first bow. It is a fiberglass longbow with a 20lb draw. I fell in love with archery from that point on. When I was 18 I purchased my first compound bow. Since then I have owned several compound bows and crossbows. Something was always missing even though I was a good archer and participated in some competitions. I soon started hunting with my bow and unfortunately found myself lost in an unfamiliar wood. At that point, I decided that if I were lost and needed to spend the night in the woods, I would need to have some supplies and skills with me. This lead me to start learning primitive survival skills. Over several years, I found that I had learned quite a lot about survival and was asked to help teach a survival class. Part of the class was food procurement and we had to demonstrate making a self-bow. We made them out of PVC conduit and paracord. I was asked to shoot them and give my opinion. I was tearing up the target and I then realized my love for archery was missing the basics of the sport. I purchased a longbow kit and made my first longbow. This was very satisfying; however, the bow was not of any great quality. I was receiving the Apacobox subscription from a survival instructor that was at the survival class where I had been teaching. In the Apacobox there was a flyer from Mead Longbows and I purchased one of his horse bow kits. I assembled the bow, which was very easy, and shot it in my backyard. The difference from that bow and the longbow I had made was phenomenal. The bow was smooth, fast, and quiet. I fell in love with archery all over again. I teach urban and rural survival. You never know when or where you will be when you are put in a survival situation. In talking with Dave, we are of the same mindset and people need to realize you can't take your house with you and you probably won't be in the woods when survival skills are needed. Since then I have purchased more Mead bows, had many email exchanges, and finally met Dave and his family. It was a wonderful experience building a bow with him and to talk about his passion for these bows. I will always have one of Dave's Mead Longbows available to take with me with my bugout bag.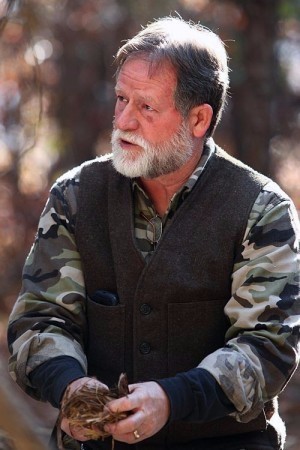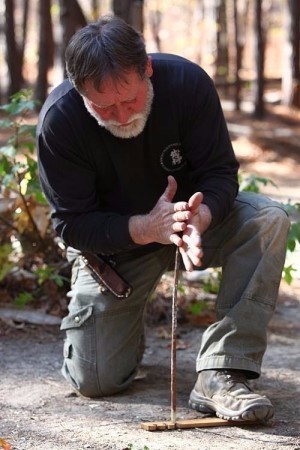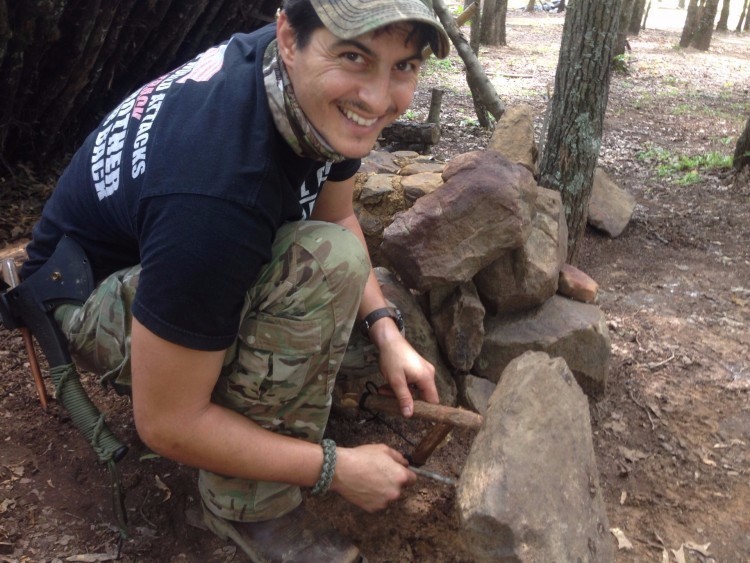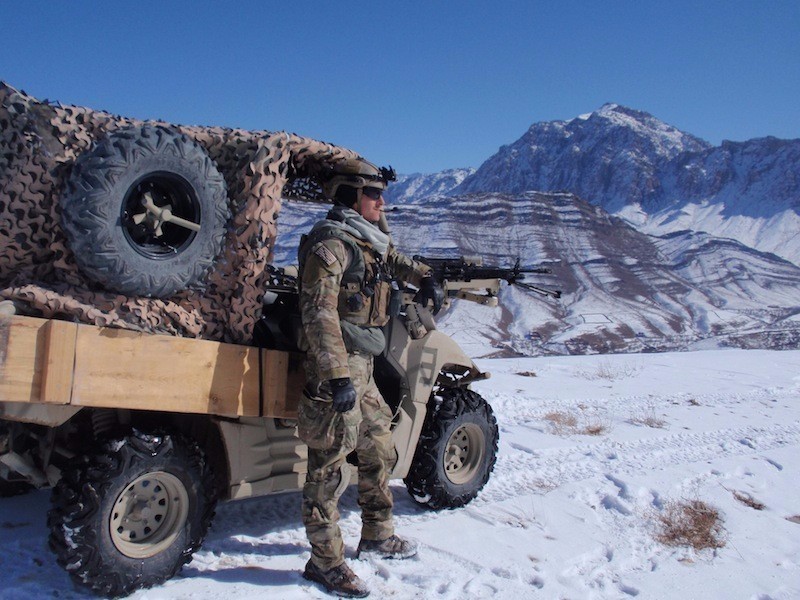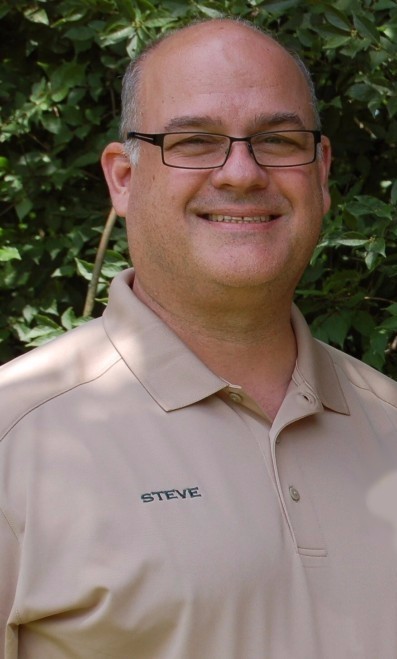 Matt Tate - Arkansas /Ozarks Area
Co-owner of American Survival Co. & Integrated Survival Systems, Former Army Combat Engineer, NRA-Certified Pistol Instructor, NRA Range Safety Officer, NRA Firearms Instructor
You've seen Matt compete on Discovery Channel's Bushcraft Build-off, but his love of survival started as young kid growing up in a Cherokee community where the old ways of hunting, fishing and bushcraft of the Native American culture are still cherished.
Today, he owns Integrated Survival Systems and pursues his passion of teaching others life-saving survival techniques. Matt continues to raise the bar, training in wilderness skills both domestically and internationally. He holds a patent for a mission adaptable holster currently used by Tier One operators and has designed a knife with Dozier knives specific to survival training.
His survival experience is matched by his tactical experience; serving as an Army Engineer in Fallujah, Matt encountered heavy combat. He then went on to serve with the Oklahoma Military Dept, Employment Security Commission and the Executive Branch of the US Govt.
Today, Matt uses his wilderness and tactical experience to provide to civilian, military, and organizational training domestically and internationally. He lives in Arkansas, where he runs Integrated Survival Systems.